Regular price
$160.00 USD
Regular price
Sale price
$160.00 USD
Unit price
per
Sale
Sold out
Experience the harmonious blend of healing energies with our Handmade Mala Bracelet Stack. This exquisite set includes three powerful malas: the Australian Pink Opal Mala, the Rhodochrosite Mala, and the Rose Quartz, Rhodochrosite, and Palo Santo Mala. Each bracelet is handcrafted with love and intention, embracing the essence of compassion, heart opening, and spiritual cleansing. Elevate your energy and find balance as you embark on a transformative journey.
This Mala stack includes:
✨Australian Pink Opal Mala:
Unlock Your Heart Chakra: Australian Pink Opal activates and unlocks your heart chakra, infusing your aura with calming and tranquil vibrations. It provides solace during times of sadness or heartbreak, nurturing emotional healing and self-discovery.
✨Rhodochrosite Mala:
Open Your Heart Chakra: Rhodochrosite stimulates and opens your heart chakra, promoting love, passion, and emotional healing. Its vibrant energy encourages self-love and empowers you to embrace your authentic self.
✨Rose Quartz, Rhodochrosite, and Palo Santo Mala:
Nurturing Love and Cleansing: The combination of Rose Quartz, Rhodochrosite, and Palo Santo creates a powerful synergy. Rose Quartz opens your heart to love, Rhodochrosite stimulates passion, while Palo Santo provides spiritual cleansing and uplifting energy.
Measurement Guide: To find your perfect size, follow our simple measurement instructions:
Hold your arm with your hand relaxed and fingers gently outstretched.
With your other hand, wrap a soft measuring tape around your wrist where you would like to wear the bracelet.
Measure at a comfortable tension, avoiding tightness.
This measurement represents your wrist size. Select the appropriate bracelet size for a comfortable and secure fit.
Embrace the harmony and healing vibrations of our Handmade Mala Bracelet Stack. Let the Australian Pink Opal, Rhodochrosite, and Rose Quartz guide you on a transformative journey of self-discovery, love, and spiritual growth.
Share
View full details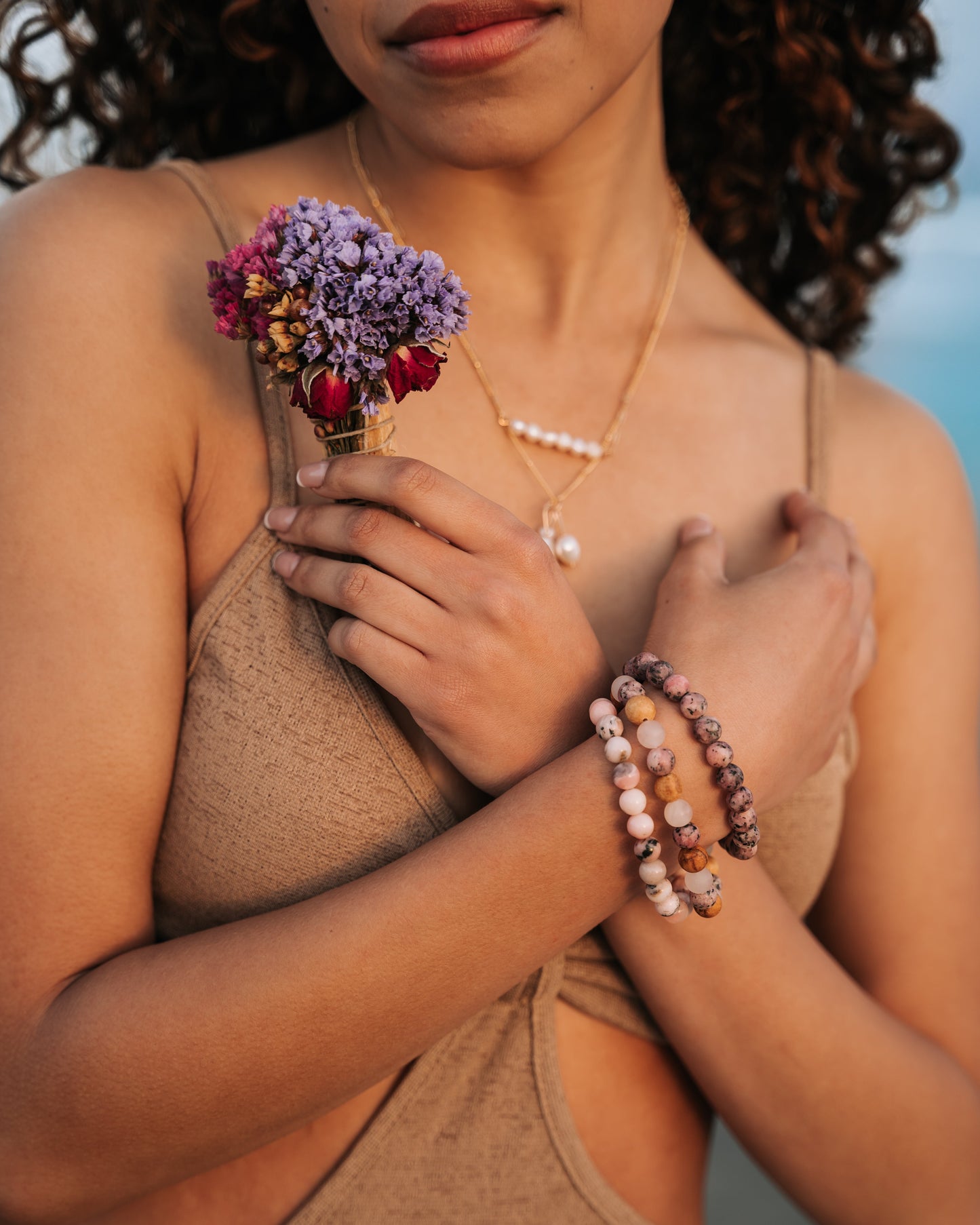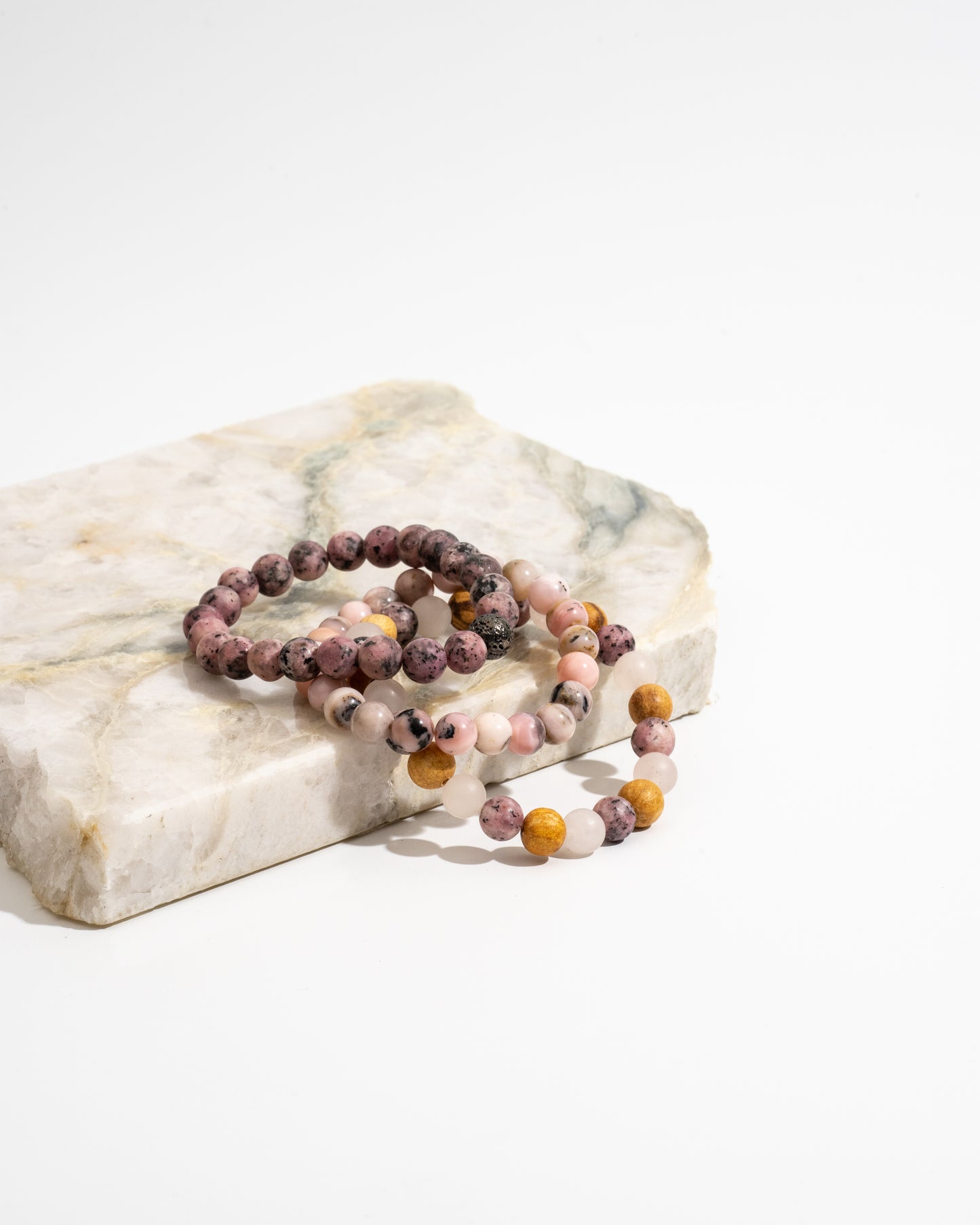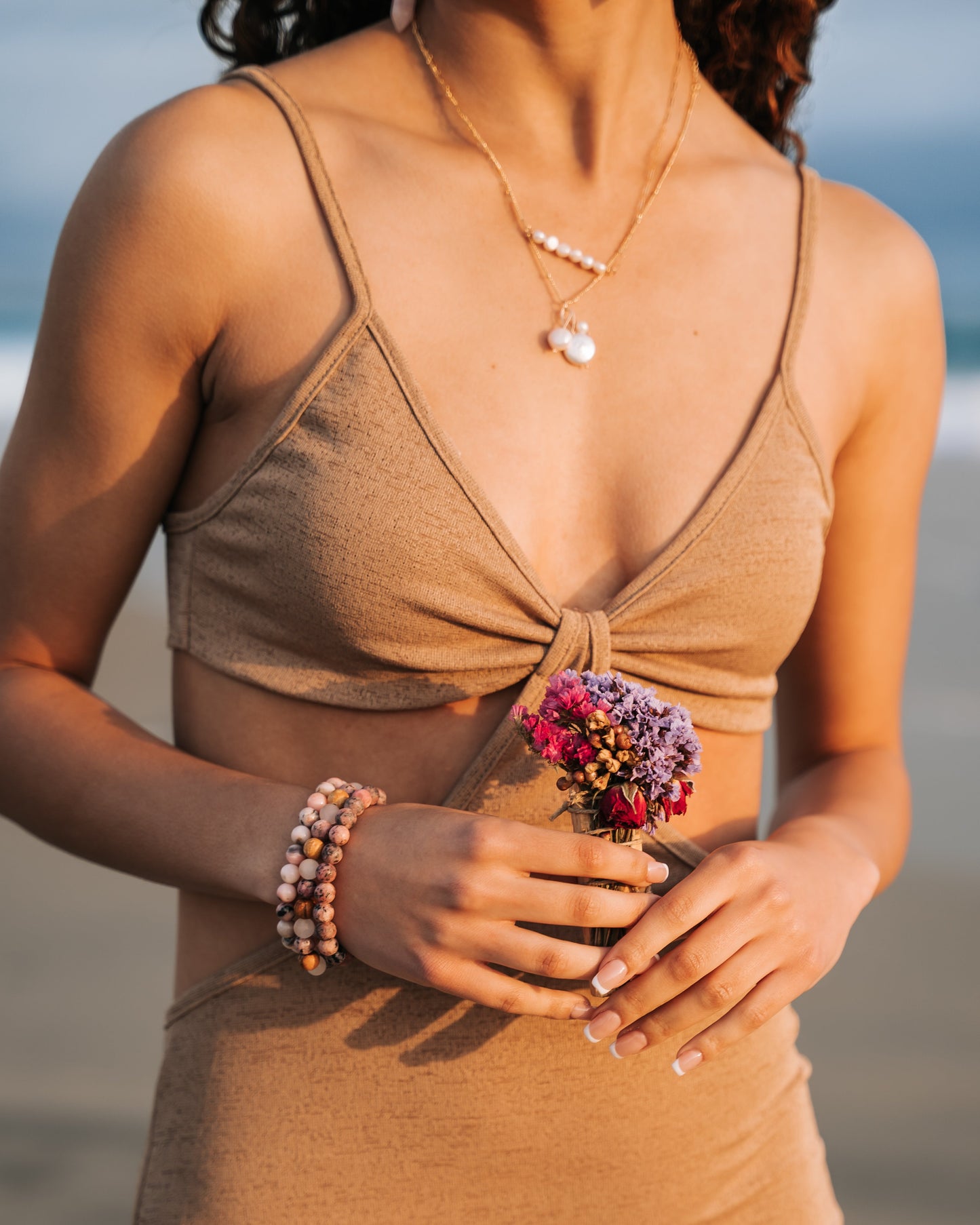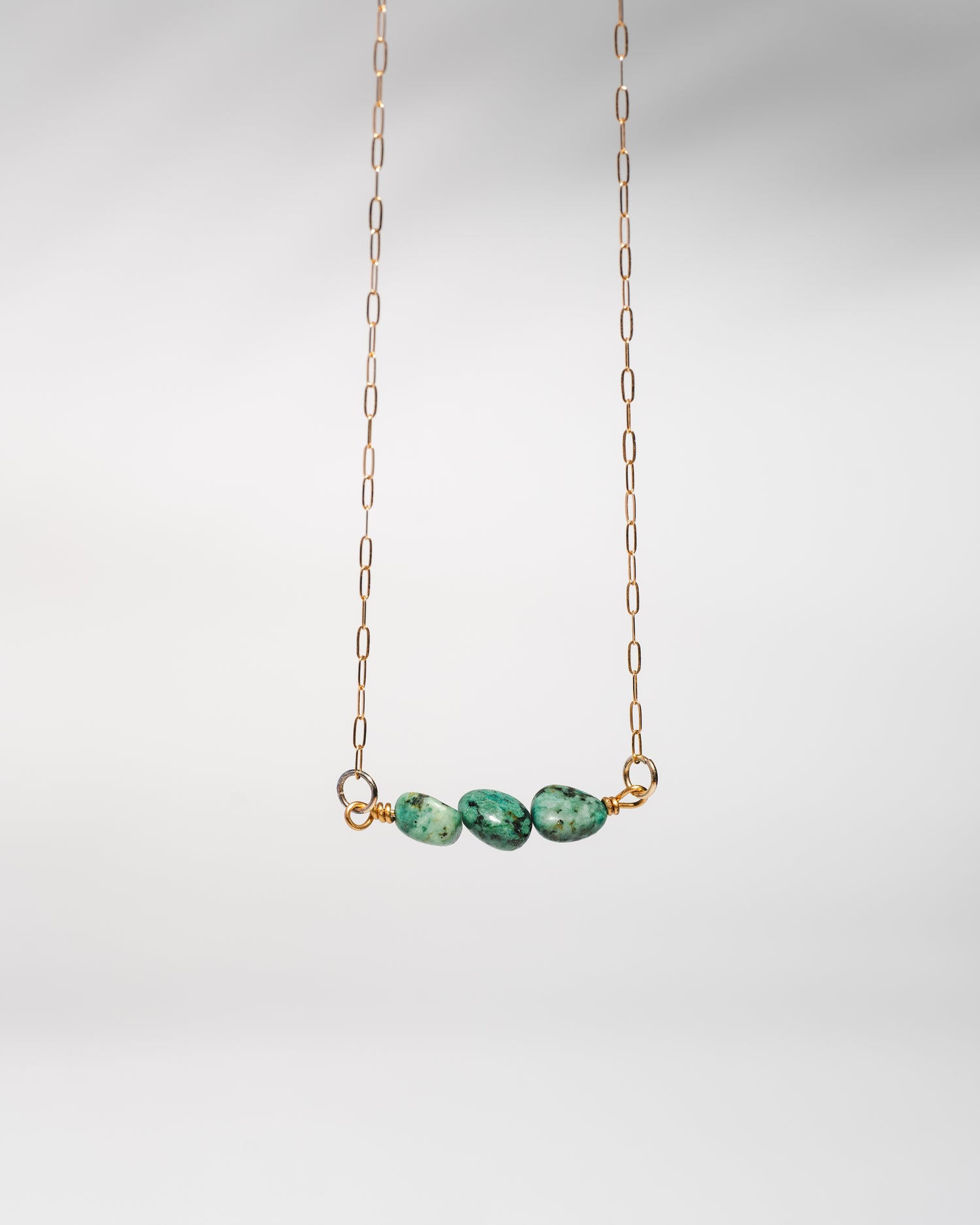 Lynn says...
The workmanship is par excellence . There is nothing anywhere to compare to the fine quality of the pieces from Think Unique.
Impactful shopping

Every purchase from Think Unique contributes to spreading mental health awareness, and mental health focused organizations.

Hassle-Free Exchanges

Unhappy with your order? We're happy to fix it! Please contact us within 5 business days of arrival and we will make it right for you.